We all have dreams on so many levels, from our personal life to our careers. The problem is, we often feel stuck and don't know how to make those dreams into reality. Lawyers and law careers remain popular, but it does not mean that accolades and success come easy after law school and passing the Bar, or even starting your own practice. It takes an outside perspective from an expert to guide you through your journey to the lifestyle you envision.
That's where I come in. I have a JD, but chose not to take the Bar or go into the practice of law. I have always thought of myself as a Manager and as such, applied myself to managing and learning the ins and outs of a profitable practice or firm. As a life and success coach for Lawyers and Sole Practice to Small Law Firm workplace and management consultant, it's my mission to help my exclusive clients achieve their goals. I assist any individual lawyer in attaining personal growth, in starting their sole practice or small law firm and even growing such by improving workplace organization through a positive culture, resilient employees and even offer to be your full law firm administrator using tried and tested processes for a lucrative practice which we can help you scale. My mission is to help my clients in the practice of law build and scale their practice. We provide a complete workplace and processes audit and we set-up and provide DONE-FOR-YOU administrative, organizational, sales and customer centric manpower who require ZERO training. NO ONE ELSE DOES WHAT WE DO (and we are EXCEPTIONAL at it). Hiring our firm to do all the "other" work you are trying to do, is the best thing you can do for your practice. Once we are connected, you can do what you have always wanted to do - practice law and have all the time to enjoy the fruits of your labor. We are your go to law office management firm and workplace consultant.
The work I do with my clients is the result of the work I've done on myself and a whole bunch of trial and error. I know what it's like to feel limited and green, especially in the legal space. After years of self-discovery and working for different successful law practices, I realized that any lawyer can manifest their own reality with the right mindset and the correct implementation of strategies all pointing toward a thriving business. I help lawyers find the true winning, growth mindset and implement proven methods to supercharge their practice of law. I've founded two businesses as a result: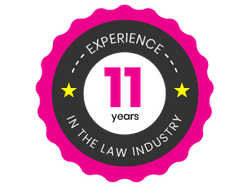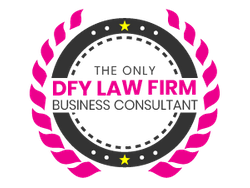 ★ Nina Lim Success Coach: Empowering individuals to address personal life challenges, maintain a high vibration and positive mindset and manifest the life they desire. I also address small business concerns and offers done for you administrative, sales and customer service for any start-up small business.
★ The Abundant Lawyer: Helping sole practitioners and small-sized law firms drive growth through process improvement, client management, funnel creation and improvement, team-building strategies, and employee and workplace culture positivity and resilience. Nina Lim is well known to assist lawyers in any stage of their professional life attain a peaceful, abundant and steady overall personal life and amazingly well-oiled practice/law firm.
My professional background in law and administrative work means I have a hardworking, results-driven attitude, and I know what it takes to fulfill my clients' goals. I combine my analytical business thinking with my talent for bringing out the best in people, to give my clients concrete steps toward changing their lives and businesses.
When I'm not helping my clients design their own lives, I challenge myself to manifest the next most exciting aspect in my personal life.
To learn more about working with me, please reach out using any of the below contact methods. I offer complimentary 30-minute consultations for individuals and 75- minute power audit sessions / business consultations.

Our Values
Personal and Business Growth
We believe in combining business growth with personal growth to achieve paramount feasible results because a business can only grow proportional to the amount the business leader and team are willing to grow. We commit to being prime examples for persistent learning and growth, improving ourselves and building new skills as we assist you in your quest.
Quality and Excellence
Our team honors the work you put forth for yourself and your business. As such, we commit to keeping our shared vision foremost until we optimally manifest your goals which become ours as well. We expect quality and excellence in our collaborations, so it is our promise to uphold our role to the highest degree to realize the fruition of your expectations.
Walking the Walk, Talking the Talk
Integrity and uprightness are important to us. You can count on our team to keep it real with sensible training and down to earth coaching. Theories remain such until they are implemented right. We only teach what works and we do it WITH YOU or FOR YOU.
What you see on the outside is how we operate on the inside. How we do one thing, is how we do everything. We aim to set the example for how to run a thriving business without working 50+ hours a week and constantly doing "damage control".
Care for Our Family
Without our family of clients, team members and other service providers, we would not be able to work with all the love that we have. We have a deep respect and love for our partners and truly care about their successes and fulfillment.
Profit More Give More
Our philosophy is to do well by doing good. Success has a ripple effect throughout our network that allows us to support more dreams and champion causes close to our hearts. Simply put: when you have more you can give more.
Personal achievement is exciting but true fulfillment comes when we know we're making a real difference in the lives of others. Isn't that why you chose to be a Lawyer in the first place? That's why we're in business after all.